Many businesses still assume that social media is all about amplification and getting their message out to other people. Yet, in reality, it is just a place where you can start conversations, which means listening to what your audiences have to say, their questions, and their opinions about subjects you are both interested in is an essential part of the process. Without taking the time to do it, it won't be easy to build a community and keep it around your brand.
According to Sprout Social:
83% of people like it when brands respond to questions
68% of the audience likes it when brands step into conversations
and finally, 48% of customers buy from brands that are responsive on social media.
Social Monitoring versus Social Listening
When you're doing social monitoring, you basically look for mentions and conversations that refer to your brand, your products, your campaigns' dedicated hashtags, your employees, your competitors, and your customers.
Social listening refers to how you track, analyze, and respond to conversations across the internet.
Twenty years ago, you had agencies helping you get the information. They used to collect data by conducting focus groups and in-depth market researchers. These tactics proved to be less relevant nowadays. There are new tools available for you to dig deep into the internet and find what people want and what they think of you and your competitors. Through such detailed text analysis, you identify more precisely and right in time new opportunities to make yourself useful and create a difference.
Why bother with Social Listening?
Social listening helps you manage your reputation.
By monitoring the online mentions of your brand, you become aware of what people think of it or if they complain about your product or service. This way, you get the chance to respond promptly and explain how you plan to solve the issue.
Social Listening can help you find your "best friends" and influencers.
People trust word of mouth more than they trust brand conversations. According to Hubspot, 81% of online buying decisions are influenced by friends on social media, and 78% are influenced by the posts from brands people actively follow online.
Using social listening and monitoring tools enables you to improve your influencer marketing by identifying your "best friends" and "evangelists."
Social listening helps you learn from others and identify trends allowing you to create new products and better solutions people would appreciate.
One great example comes from Netflix. Via social listening, they found out that a big part of their audience falls asleep while binge-watching. So Netflix invented then the Smart Socks. This magic product detects when you doze off and sends a signal to the TV, automatically pausing your favorite series so you won't lose any minute of them. Definitely, a cool product that created a lot of buzzes.
How does Social Listening work?
Let's build an example to understand better how things are done. One of the most trendy topics these days refers to vaccination.
For the sake of exercise, I took the keyword "vaccine" and looked at how many times it was mentioned during the last three months in Romania. I will keep the case study as simple as possible and limit the research to only one word. In reality, you can contextualize your project and check many keywords, phrases, events, brands and business mentions, industry-related topics, plus the competition to put together a valuable report.
Dedicated tools can help you dig across multiple sources such as websites, blog posts, review sites, publishers, Q&A forms, and social media networks.
Sort of data you can discover
I found out that the "vaccine" topic has been mentioned online 1.687 times during the last three months and generated 10.453.927 impressions at the national level.
Below you can see the Word Cloud that includes the most relevant keywords and the volume for each one in part.
929 statements have been registered on the web, 373 on Facebook business pages, 112 on Twitter public accounts, 171 on YouTube public channels, 75 on Instagram, and 27 in comments. Tools use exclusively public sources to create the overview and anonymize part of the data to comply with the GDPR.
What was the overall sentiment around the subject during the last three months?
460 online mentions presented the topic from a neutral perspective, 270 came up with positive news, and 954 focused on negative aspects.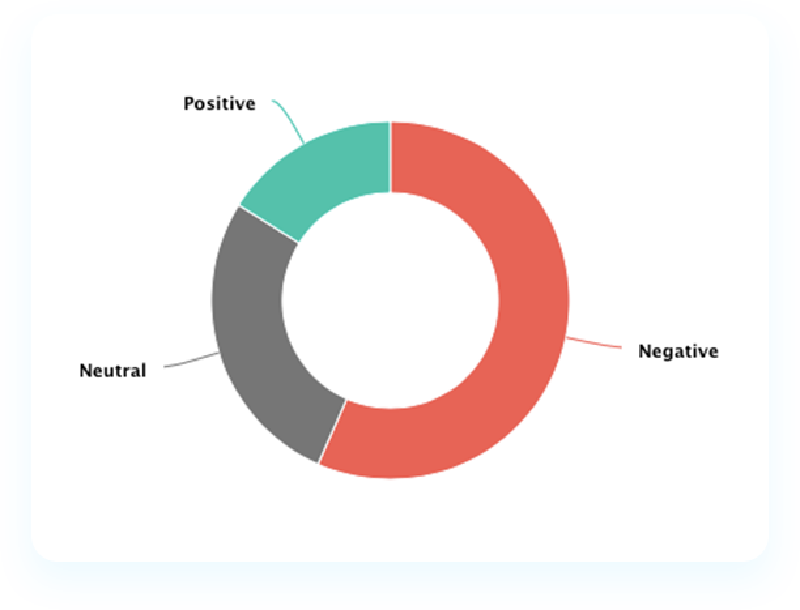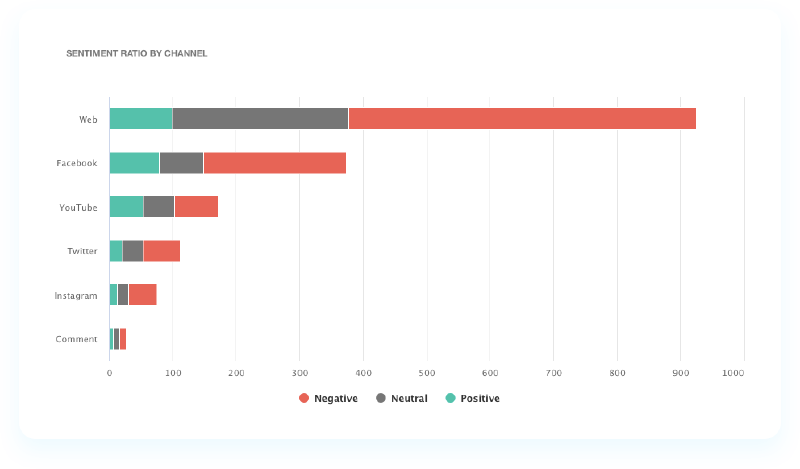 To understand the data, you have to look deeper into the sources and contextualize the information. The sentiment score itself is fluent and can go from negative to positive or vice-versa, depending on what's going on in the particular time you research. In our case, many debates took place online about whether the Astra Zeneca vaccine is safe or not, and that got reflected in the graphic. If we had chosen to present another period, the sentiment ratio would have probably been different.
Who spread the word about it?
As mentioned before, putting social listening and monitoring tools to work can help you identify influencers and group them by their reach, overall sentiment around the topic, and the number of mentions they made about it. However, to interpret the data correctly, you need to investigate more as the same influencer can post an optimistic note about "vaccination" one day and detail its negative aspects a few days later.
That is probably why it's worth mentioning that Social Listening is not about putting a stamp on things but about identifying the popularity and the vibe around a subject or a brand at a particular moment in time, offering you the chance to keep your reputation intact by responding accordingly.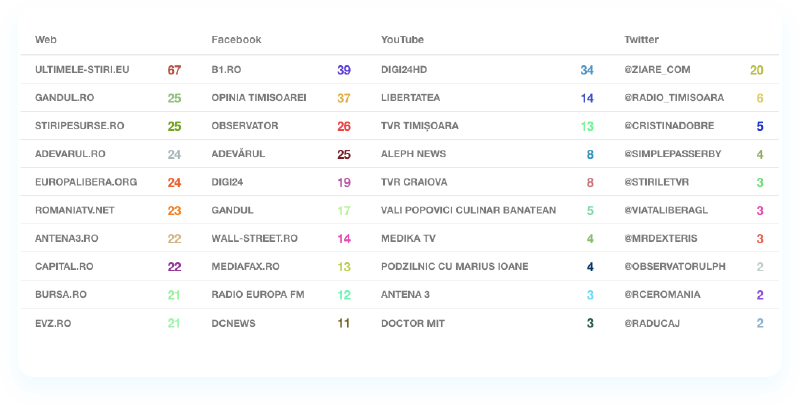 ---
Share