At Web Performance Box, we help brands find success online through effective engagement with their target audience. We're an inbound marketing agency that offers a wide range of services such as digital strategy, website development, SEO/PPC, content marketing, and more.
Since 2011, we've been working with companies of all sizes in various industries worldwide. Our expert team creates for people and designs for results — we combine creativity and technology to ensure engagement on our client's digital platforms.
We are happy that Clutch recognized our efforts and included us in their list of top content marketing companies in Romania for 2021.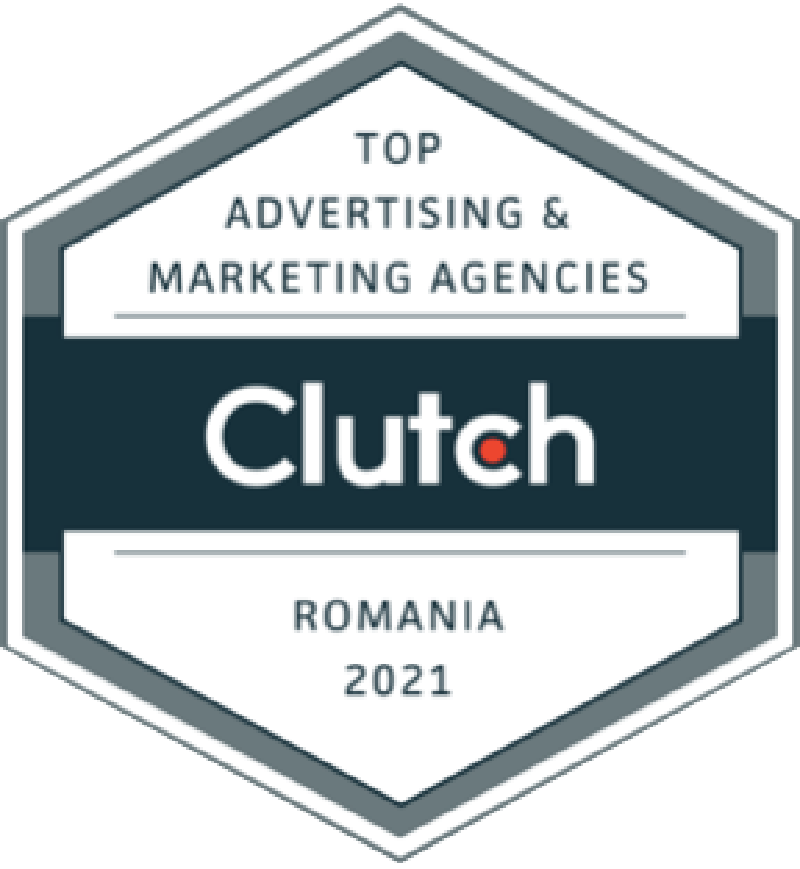 Clutch is a B2B ratings and reviews firm based in Washington, DC. Their team of independent analysts conducts interviews with current and former clients of companies listed on their site. These verified reviews form the basis of their rankings and awards.
Clutch carefully curates lists of the absolute best agencies and organizations by industry and location, simultaneously enabling companies to establish credibility and buyers to find the right services. Their selection process is detailed and meticulous, and so, we are proud that Clutch listed us as one of the top in our industry.
This distinction demonstrates our expertise and ability to deliver. It validates our team's hard work, and at the same time, it inspires us to improve our services. Here's a message from our founder:
"We are thrilled to have been chosen as one of Clutch's top firms in Romania." - Manuela Vulpescu, Web Performance Box
To know more about why we were chosen as an industry leader, visit our Clutch profile and read the unbiased reviews of our clients. We're proud of the 4.8-star rating we have on the platform.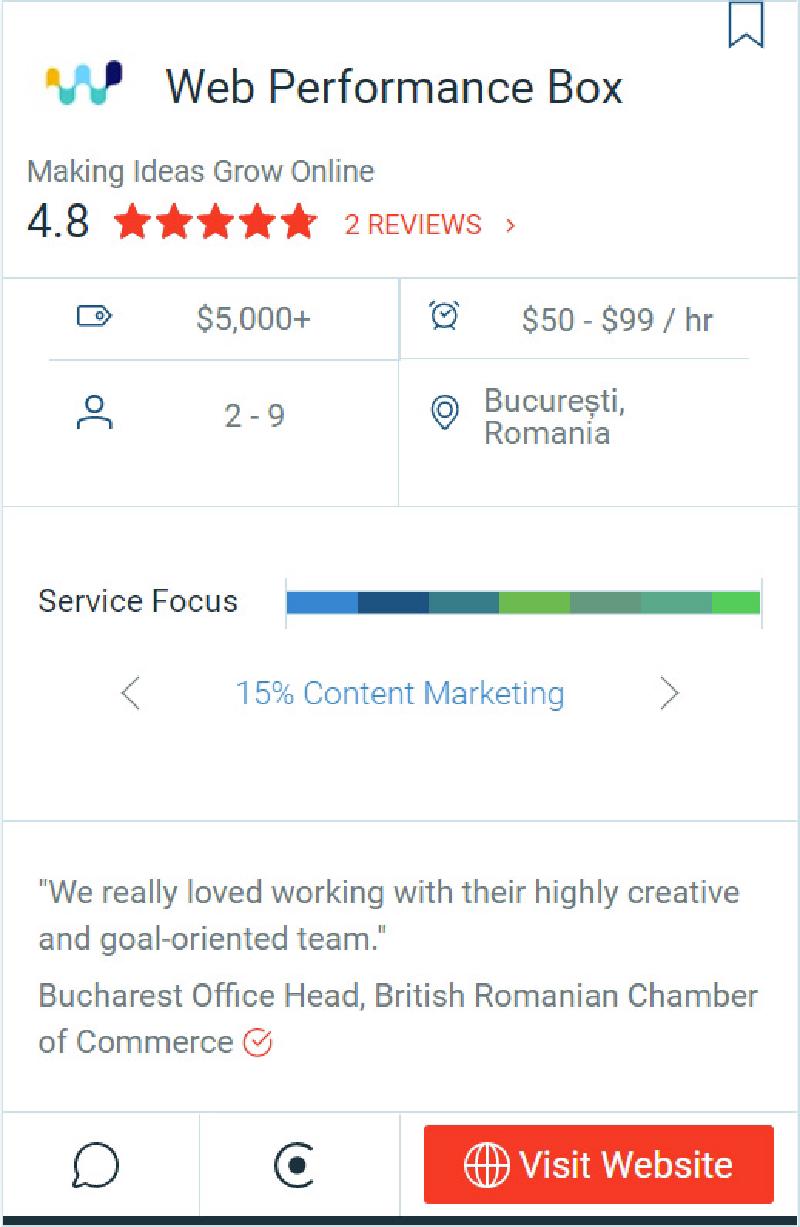 We'd love to hear about your next project. Contact us today , and let's discuss how we can help you leverage opportunities online.
---
Share